Blossom Girls Pajama Pants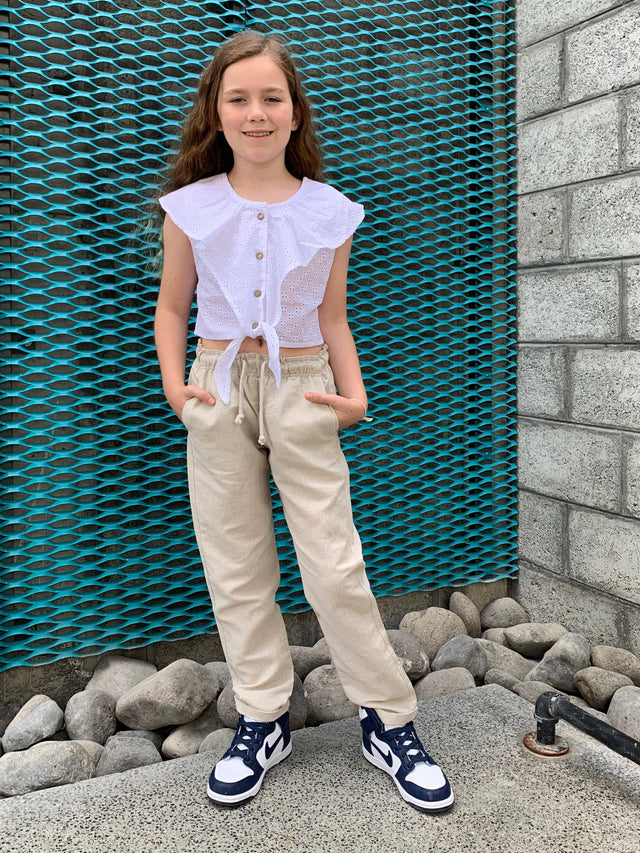 Blossom Girls Pajama Pants
Pickup currently unavailable
Description
Hello, little one? I bet your favorite thing in your closet is your pajamas. That's for sure! They are super comfy and relaxing to wear, they are soft and nice, and they allow you to freely move around.

For moms who would like to add a versatile addition to their kids' closet, this pair of Blossom Girls Pajama Pants will make them go wow. Best paired with our Aqua Spaghetti Top.

Made of the finest and premium 100% organic cotton, we can guarantee you that your children are comfortable, cozy, and stylish. The ultimate loungewear goal is here! With its flexible design, your kids can even use them as outdoor pants too.

The pants come with an elastic waistband and broad leg silhouette.

Match it with a nice white top and they are good to go.

You will surely find your kids picking this pair for the most part.